Conway Import Co. Inc., owned and operated by the same family for five generations, manufactures the highest quality salad dressings and sauces for hotels, clubs, diners, casinos, airlines, cruise ships, supermarkets and restaurants internationally.  Conway's history dates back to 1876 when the Heineman brothers started their wholesale business, delivering gourmet meats and poultry out of their Manhattan, NYC location.
Since the beginning, Conway prided itself by keeping fillers and starches out of their products and using higher oil levels than most manufacturers, producing what was classified as "French Dressings".  These increased oil levels give the dressings a smooth texture, carry the subtle flavors better, and cling well to the lettuce.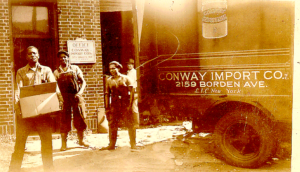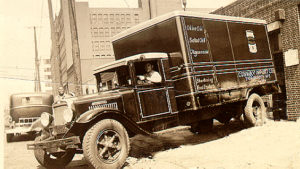 Conway's staff follows rigorous quality control guidelines on all incoming ingredients, along with all products it produces, resulting in extremely consistent products.  Consistency is important to any successful foodservice operation, and Conway guarantees that the dressing served in a hotel in Boston will be the same as in San Francisco. This quality and consistency are backed by people who are proud of the products they make and sell. Conway supports the distributors and its customers with its own sales force of professionally trained District Managers covering the US and abroad along with a great inside staff.
Conway's dressings, sauces and mayonnaise are now centrally manufactured in a 60,000-square foot facility in Franklin Park, Illinois. Just 5 minutes from Chicago's O'Hare airport, Conway is strategically located in a transportation hub with many of our bulk ingredients available locally along with our seasonings and fruit purees.  Utilizing four modern production lines, Conway's most cost-effective package is its recyclable, tamper-evident gallon containers.  Conway also has specialized packaging lines, including 1 and 1½ oz. portion cups and a 1/3-gallon bag for condiment dispensers.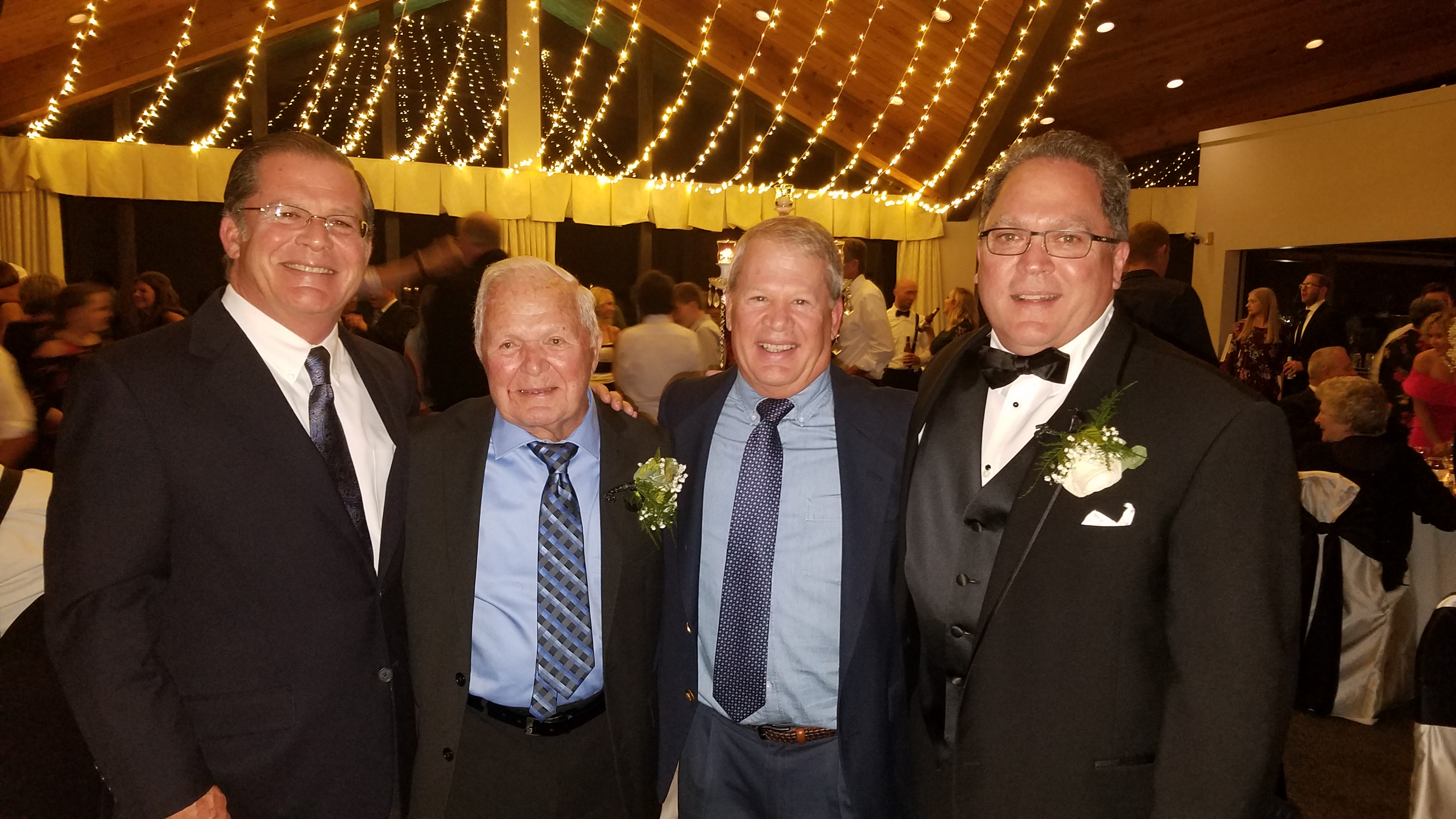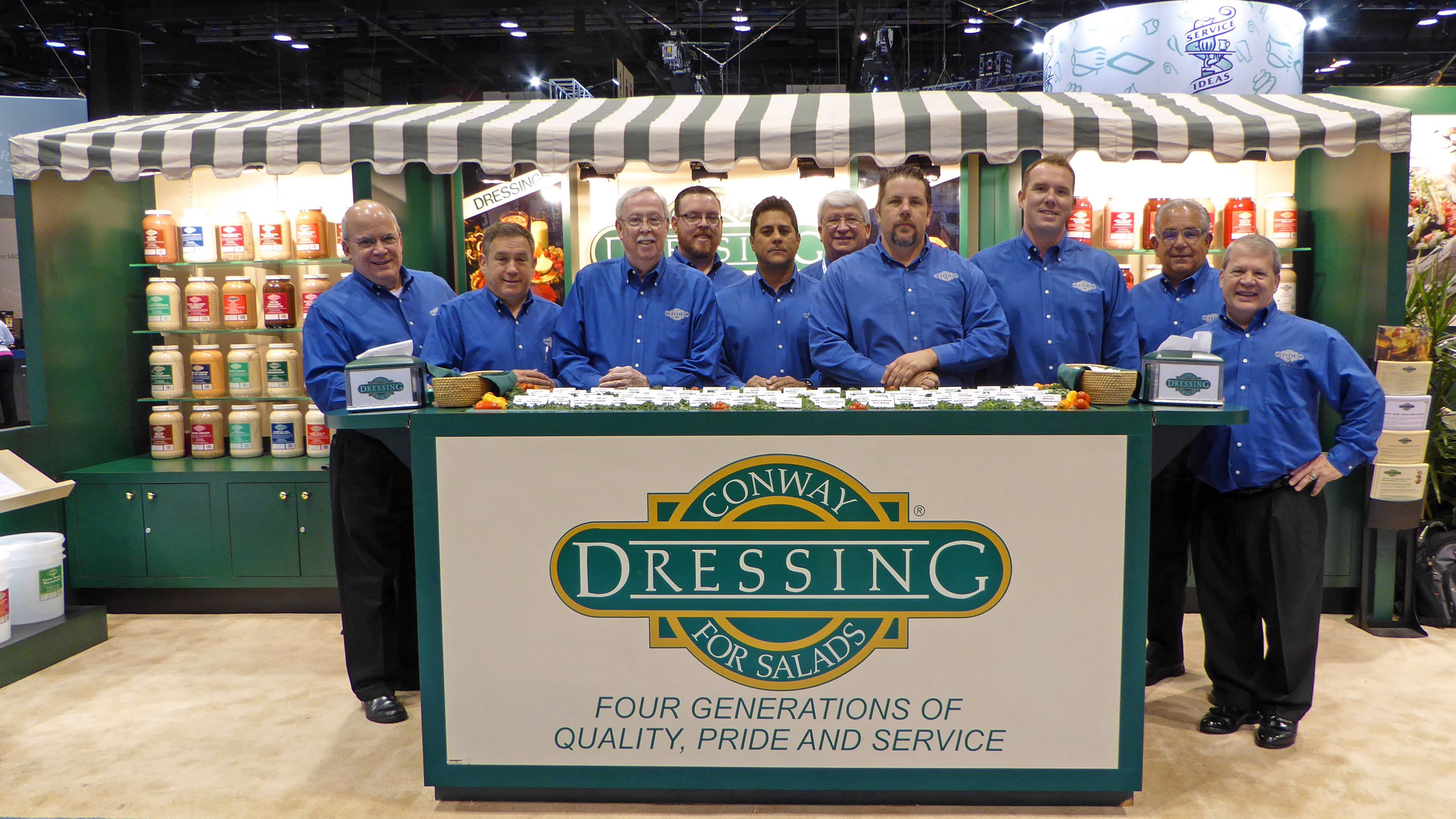 Conway products are widely available through foodservice distributors nationally and internationally, with many pulling their product directly from its Illinois manufacturing facility, or Conway's Elmsford, NY distribution center.
Conway manufactures more than 370 dressings from its Chef's favorite Extra Heavy Mayonnaise, to contemporary products like their popular Asian Sesame Ginger, Chipotle Orange BBQ Sauce, Maple Balsamic and Pomegranate Acai Vinaigrette. Fat Free, Gluten Free, Vegan, Low Sodium, Organic, All Natural and Kosher dressings and sauces are also available.  Conway will continue to be the innovative force in the foodservice dressing industry for generations to come.
© 2017 Conway Dressings. – All Rights Reserved.
Contact us for literature, samples or to arrange for a presentation from a Conway District Manager
Contact Us