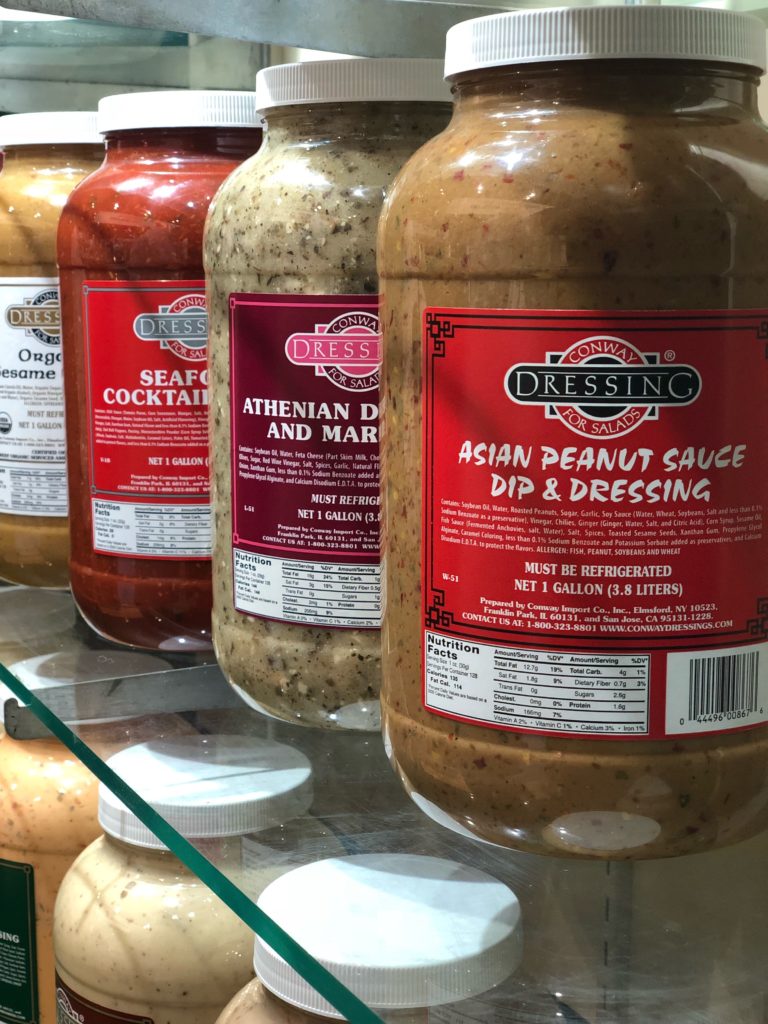 ASIAN DRESSINGS, SAUCES & DIPS
Conway has been "the innovator" of quality Food Service salad dressings and sauces for over a century. Conway offers a wide variety of authentic Asian sauces, marinades and dressings using traditional Far East ingredients.
Whether it's an original Asian chicken salad dressing, a dipping sauce for sushi, pot-stickers; chicken, beef, or shrimp sate; an Asian marinade for your chicken or fish; a sauce for wings, or a flavor enhancer for stir-fry – there is something in Conway's Asian variety that is sure to please you and your customers.
All Natural Reduced Sodium Teriyaki Sauce
"Carb Free" Asian Sesame Ginger
Asian Garlic Wing Sauce
Organic Sesame Ginger
Peanut Sauce, Dip & Dressing
Sesame Ginger Dressing
Shoyu Spicy Toasted Sesame Sauce
Contact us for literature, samples or to arrange for a presentation from a Conway District Manager
Contact Us