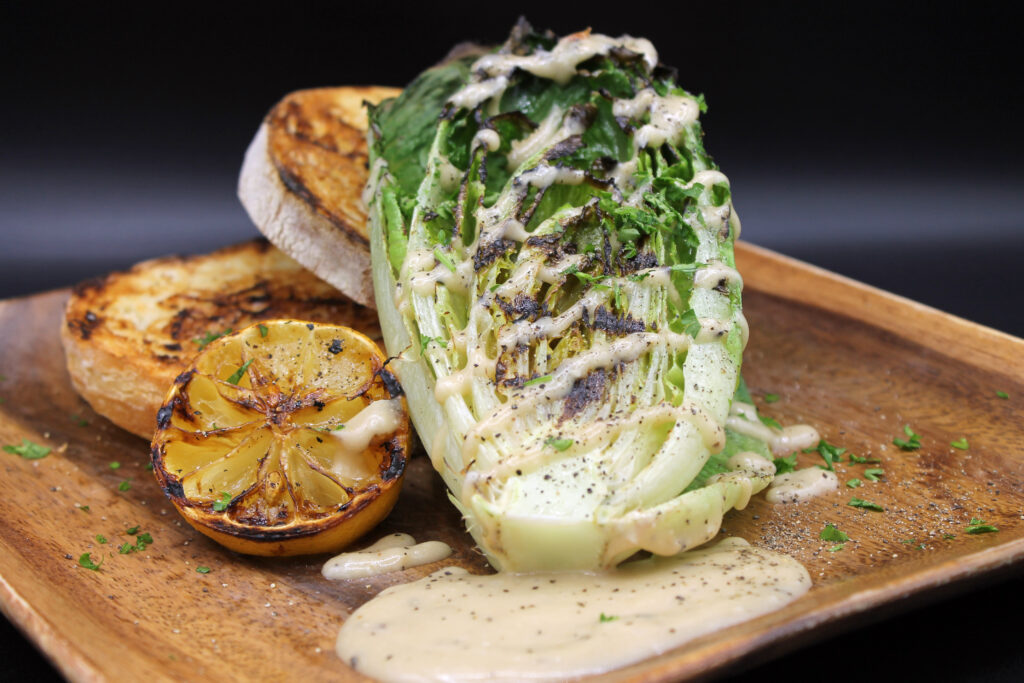 SAUCES
Mayonnaise-  In 1925 Conway began to manufacture an excellent food service mayonnaise, thanks to the persistence and help of a hotel Chef.  He encouraged Conway to make a fine quality mayonnaise using only the yolk. Conway guarantees that its Mayonnaise contains NO fillers, artificial colors, stabilizers or preservatives. It is prepared only with the finest ingredients.  It has tremendous binding power when used as a base for in-house made salads thanks to its high oil and egg yolk content with a nice wholesome flavor that is not masked by a heavy salt content. Your sandwiches and salads will have a fresher taste thanks to Conway Extra Heavy Mayonnaise. Also available in a Cholesterol Free.
Wing Sauces –  Asian Garlic Wing Sauce, Parmesan Pepper Wing Sauce, Chipotle Orange BBQ, Maple Whiskey BBQ, Spcicy Toasted Sesame
Sandwich, Wraps & Dips – Drizzles & Spreads: Triple Chili Pepper Ranch, Chipotle Pepper, Mango, Parmesan & Pepper, Caesar, Remoulade, Asian Sesame Ginger, Chipotle BBQ Sauce, Honey Mustard, Dill, Roasted Red Pepper, Lime Chipotle, Red Wine Roasted Garlic, Russian/1000 Island and Balsamic
Barbecue Sauces – Chipotle Orange BBQ, Honey BBQ and Maple Whiskey BBQ
Cocktail Sauces – A blend of California tomatoes, fresh horseradish and spices creating a thick tangy sauce
Cole Slaw – High egg content, avoids cabbage "weeping"
Dill Dip – Use as a dip or dressing. Prepared with sour cream, mayonnaise, parsley and dill.
Honey Mustards – From mild to hot with real honey, blended with Dijon Mustard, brown sugar and/or French Pommery Mustard
Asian Sauces – Spicy Toasted Sesame, Reduced Sodium Teriyaki, Peanut Sauce, Asian Garlic Wing Sauce
Tartar Sauces – Mayonnaise based with either tart dill relish or sweet relish. Nice and thick.
Base for Pasta, Potato, Turkey & Chicken Salads – Extra Heavy Mayonnaise, Southern Gourmet (creamy herbal), Bacon Dressing, Triple Chili Pepper Ranch, Perfect Caesar to name a few.
CREAMY DRESSINGS
Blue Cheese
 – Blue Cheese chunks, mayonnaise, sour cream and buttermilk bases.
Creamy Gorgonzola – Creamy Italian with generous chunks of Gorgonzola cheese.
Parmesan & Pepper – Laden with parmesan and either ground pepper, or cracked peppercorns.
Ranch Dressings – A variety of choices from traditional to southwest style.
Caesar Dressings – Ready to serve pure olive oil Caesar with fresh Parmesan cheese and anchovies.  From thick & creamy to pourable, light and citrus.
Southern Gourmet – A creamy herbal widely used as a house dressing and base for pasta & turkey salads.
Creamy Italian –
VINAIGRETTE & ITALIAN DRESSINGS
Conway's Vinaigrette Dressing line is successful because it is Authentic and Creative. Many of our 70 current Italian/Vinaigrette Dressings originate from trend setting contemporary recipes to classic old world chef's recipes using a variety of Blended Oils, Olive Oil, Red Wine, Rice, Champagne, Cider and Balsamic Wine Vinegars.
Honey Apple
Champagne
Cabernet
Herb Roasted Garlic
Lime Chipotle Sweet Onion
White Balsamic
Basil Balsamic
Raspberry
Contact us for literature, samples or to arrange for a presentation from a Conway District Manager
Contact Us